Over the past twenty years we've developed a reputation for our quality racing engines and superior service.
We don't think it's possible to build a great engine unless your heart is really in the sport. That's why you'll find us out racing nearly every weekend during the season, and putting what we learn to good use when we're back in the shop. It's an approach that's worked well, as evidenced by the many trophies taken home by the car owners we've worked with.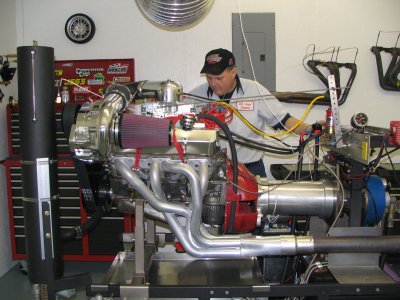 Our shop features the finest equipment by the top manufacturers in the business. Your engine work requires precision, and quality. We can provide it. You'll find much of our equipment is unique for our area. All photos of equipment on this site were taken by us in our shop. No stock photos are used. Why does that matter? Well, if we have this kind of equipment, and maintain it this well, you know we're going to do justice to your custom job.
Getting the maximum performance out of every engine is what we're all about.
If you're into stock car racing, mud running, drag racing, truck or tractor pulling - competitive motorsports of any kind - we talk your language.