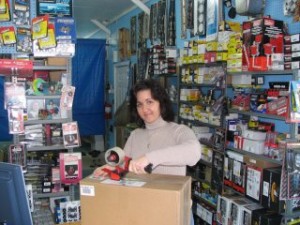 We've been serving customers in the US and Canada with performance products for over 20 years, and we look forward to working with you.

Shipping isn't a problem, and depending on the item, and where it's going, we recommend different forms of shipping.  For most situations UPS works fine.  
Contact us, and we will help determine the best way to ship your order, and at the lowest possible price. 
Even bulky items, like a complete engine, can be shipped throughout North America reasonably. 
PROMPT SHIPPING
&
PROFESSIONAL PACKING